I came home from a week at the beach to find the best birthday present ever – my office has been transported to New Orleans!
Well, not transported physically, but transformed, yes.
As part of the set dressing for the CW series, The Originals, my office which used to look like this: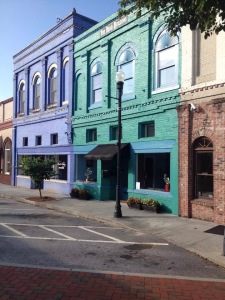 has been bedecked, and now looks like this:
So if you're driving through Olde Town, Conyers, GA trying to find the Law Offices of TK Read PC, don't keep going on down the road when you get here. It's the same building, same quality representation, but now with a little Cajun flair.
For more on the CW series, The Originals, click here: https://en.wikipedia.org/wiki/The_Originals_(TV_series)